Published on 07/11/2018 9:32 pm
Resources

Valuable knowledge and information can make a world of difference in all aspects of life. When trying to recuperate through an insurance claim after a loss having the right resources is of paramount importance.
Collection of insurance information
Find a public insurance adjuster in Texas
Podcasts with expert public adjusters
Articles From Public Adjusters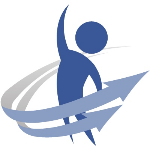 ClaimsMate Insurance Claim Tips & Public Adjusters
Delivering valuable knowledge and tips to insurance policyholders dealing with insurance claims and in search of public adjusters.