Published on 10/03/2018 3:01 am
Insurance Claims And Bad Faith Practices
When an insurance company operates in bad faith, policyholders like you lose. Unfortunately, many policyholders simply accept the word of their insurance company and move on.
Don't be like that: insurance bad faith claims happen every day across the United States. Every time a greedy insurance company acts in bad faith and gets away with it, other insurance companies grow bolder. That's why it's so important for policyholders to fight back.
If your insurance company fails to act reasonably in processing, investigating, or paying your claim, then you might choose to hire a public adjuster or an insurance attorney. Both of these professionals are dedicated to solving your bad faith insurance claim as quickly as possible while securing a higher payout. An attorney and a loss adjuster work in different ways, but both can work to solve your bad faith insurance claim.
Different states have different definitions for bad faith insurance law. Obviously, insurance companies have a right to deny an insurance claim – say, if they believe the policyholder is committing insurance fraud. However, some insurance companies take this too far by denying legitimate claims from honest policyholders.
When you buy an insurance policy from your insurance company, you're entering into an agreement that is an aleatory contract. That agreement states that your insurance company needs to cover certain damages to your covered assets in certain situations. If the insurance company is refusing to cover those damages, then they may be acting in bad faith.
If you need assistance contact a public adjuster today to help handle your bad faith insurance claim.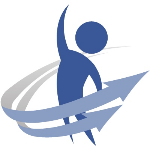 ClaimsMate Insurance Claim Tips & Public Adjusters
Delivering valuable knowledge and tips to insurance policyholders dealing with insurance claims and in search of public adjusters.