Published on 08/28/2020 11:42 am
Preparing for a Property Damage Claim Inspection: Tips & Tricks
An inspection is a normal part of a property damage insurance claim. During a property damage insurance claim, your insurer will send an adjuster to your house, and that adjuster will assess the damage to verify your claim.
Alternatively, your insurer could send a contractor to your home to inspect the damage and provide a quote.
Inspections are expected during a property damage insurance claim. Today, we're highlighting some of the best tips and tricks for preparing for a property damage claim inspection.
Avoid Making Permanent Repairs: You should not make any permanent repairs to your property before the inspection. The purpose of the inspection is to verify any damage that occurred, including how much of that damage could be covered by home insurance. If you have already repaired the damage, then it casts suspicion on your claim and makes it more likely to be denied.
Make Temporary Repairs to Control the Scene: Avoid making permanent repairs to the property prior to an inspection. However, you must make temporary repairs to control the scene. Contact your insurer after discovering the damage. Your insurer could send emergency funds to hire an emergency restoration contractor. The contractor can control the scene, setup protective equipment or drying systems, and take basic action to prevent further damage.
Take Lots of Photos and Videos: The more evidence of damage you have, the smoother your claim will go. Take photos or videos of all damage to your property, including damaged possessions, property, parts of your home, and anything else.
Avoid Throwing Away Possessions: Document your lost possessions, but don't throw out anything until after the adjuster leaves. The adjuster needs to assess the damage. If you have already removed damaged items,then it casts suspicion on your claim.
Consider a Second Opinion: Not happy with your insurance adjuster's evaluation of your claim? Do you disagree with your adjuster's assessment or evaluation? Consider getting a second opinion. Contact a local contractor to evaluate your claim. The contractor should provide an itemized list of damages and repair costs, giving you a better idea of how much everything costs.
Consider Hiring a Professional to Help with your Claim: Hiring an insurance professional can help your claim go more smoothly. An insurance adjuster or attorney can answer your insurance company's questions, maximize the value of your claim, and ensure your property damage insurance claim is covered.
By following these strategies, you can prepare for a property damage insurance claim inspection and ensure your claim is covered to the full value of your policy.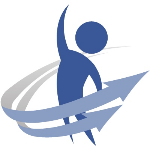 ClaimsMate Insurance Claim Tips & Public Adjusters
Delivering valuable knowledge and tips to insurance policyholders dealing with insurance claims and in search of public adjusters.